WE WILL CONTINUE TO PROTECT THOSE WE SERVE
We are very excited to see more of our clients and their families back in Arc's facilities, along with so many of our valued patrons and donors at The Arc Thrift Store & Donation Center. However, our #1 priority always has been and will continue to be the safety of those we serve, as well as our dedicated staff.
The Arc of Butte County will continue to require the use of face masks in all Arc facilities and our Administration building will remain closed to the public (entrance by appointment). We ask that you wear a mask in order to help protect high-risk individuals, including those with intellectual and developmental disabilities.
Thank you for understanding and your continued efforts to protect our community. To schedule an office visit, please call (530)891-5865.
GET FREE AT-HOME COVID-19 TESTS
Every home in the U.S. is eligible to order 4 free at-⁠home COVID-⁠19 tests. The tests are completely free. Orders will usually ship in 7-12 days.
Order your tests now so you have them when you need them.
WHAT DOES THE STATE SAY?
All regional center employees, as well as service provider workers, who provide services to a consumer through the network of Regional Centers serving individuals with developmental and intellectual disabilities, except for those workers who only provide services to a recipient with whom they live or who are a family member of the recipient for whom they provide services.
*** All Arc employees are required to be fully vaccinated, unless otherwise approved by an Arc supervisor. 
HOW DO PEOPLE WITH HIGH RISK CONDITIONS AND/OR DISABILITIES GET THE VACCINE?
·    Your Health Care Provider: The California Department of Public Health strongly recommends people with high-risk conditions to seek vaccination with a primary health care provider or system, or in an alternate clinical setting. Check first with your usual health care provider to see if they have vaccines and available appointments. Health care providers who have vaccines may also begin reaching out to you, as a patient with a significant, high-risk medical condition or disability known to the provider, to schedule your vaccine appointment.
·    Pharmacies: You can check your local pharmacies to see if they have vaccines and available appointments. For the month of March, federal direction is that all school and child care staff are prioritized for pharmacy vaccines, so supply for other populations remains limited.
·    Your Local Health Department: Your local health department's website will continue to have information about how to find available vaccine appointments, even as national supply remains limited.  
·    Community Pop-Up Clinics: Community pop-up clinics for people with high-risk medical conditions and disabilities will roll out in mid-March and will be targeted for equity to those living in communities with the lowest Healthy Place Index scores. Community partners will outreach to people eligible for the pop-up clinics.
·    MyTurn: Throughout the spring, as vaccine supply increases and the statewide vaccinator network grows, you will be able to schedule an appointment through California's MyTurn, in two ways:
·    On-line at myturn.ca.gov. The MyTurn website is accessible to people with disabilities and in eight languages: English, Spanish, Tagalog, Vietnamese, Mandarin, Cantonese, Korean, and Japanese.
·    Calling the COVID-19 Hotline at 1-833-422-4255 or 1-833-4CA-4ALL (M-F 8AM-8PM, Sa-Su 8AM-5PM). The Hotline is accessible to people with disabilities and offers services in English and Spanish, with connections to interpretive services in more than 250 languages.   
WHERE CAN I LEARN MORE?
Here are some helpful website you can get in-depth information from.
·    Vaccines for People with High-Risk Medical Conditions or Disabilities Fact Sheet: https://www.cdph.ca.gov/Programs/CID/DCDC/Pages/COVID-19/vaccine-high-risk-factsheet.aspx
·    California COVID-19 Vaccine Page: https://covid19.ca.gov/vaccines/
·    California Department of Public Health Provider Bulletin: https://www.cdph.ca.gov/Programs/CID/DCDC/Pages/COVID-19/Provider-Bulletin-2-12-21.aspx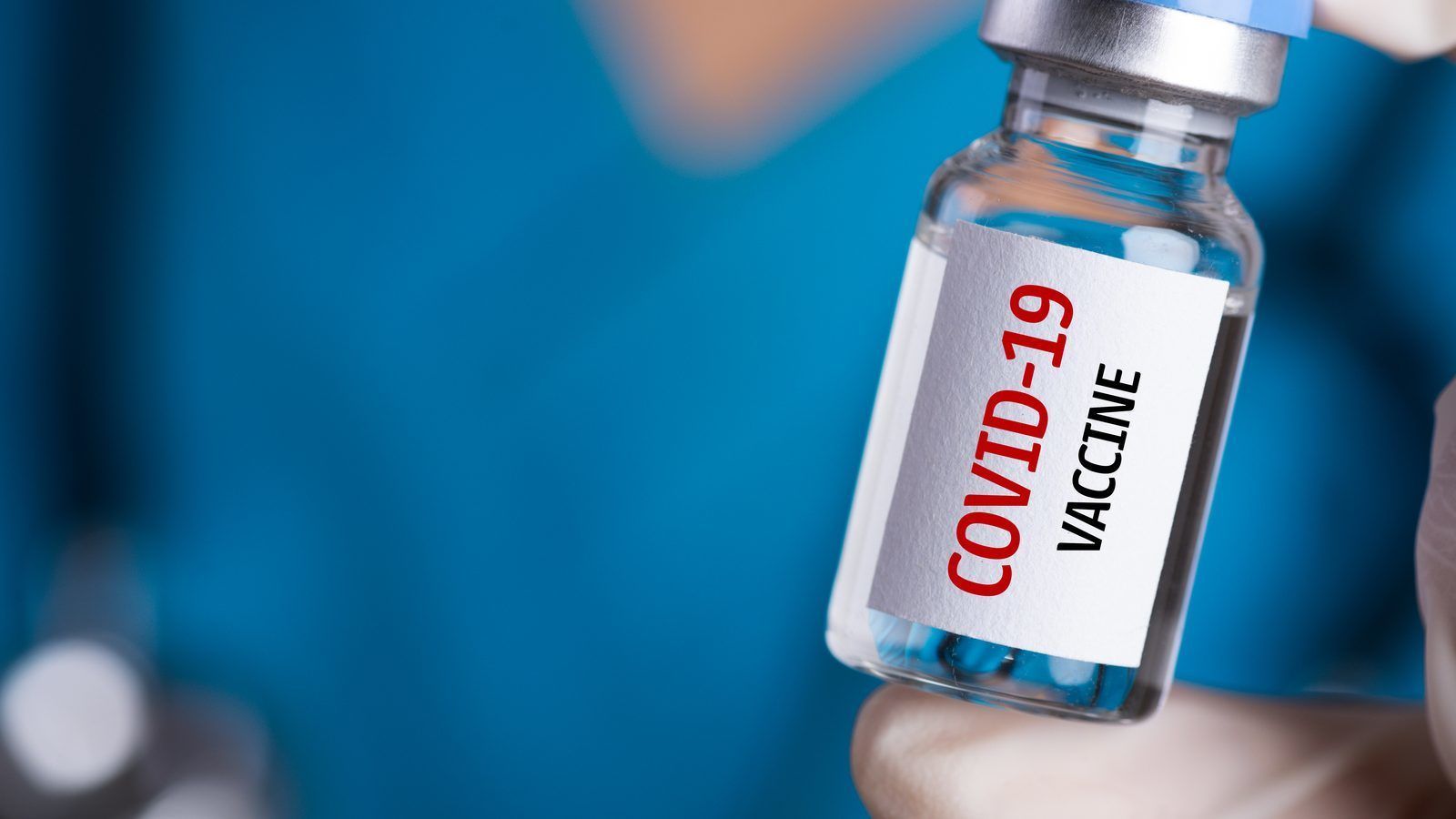 HOW COVID HAS AFFECTED THE ARC
The Arc of Butte County has been working tirelessly to serve our clients and their families while being faced with the challenges that accompany COVID-19 restrictions. All of Arc's programs were impacted by the shutdown and some drastic changes have been made.
With safety being our utmost concern, The Arc has continued to support and advocate for those with intellectual and developmental disabilities while adhering to the ever-changing safety concerns brought forth by our community and state guidelines. Each program, as well as The Arc Store, has developed and implemented "COVID-19 Protocols" to prevent transmission of COVID-19 and will all follow a 'phased re-entry' plan based upon state guidelines.
OUR PROGRAMS
Adult Day Program

Both the Chico and Oroville Adult Day Programs (ADP) have closed their on-site services with the shutdown, and instead, are providing virtual activities, classes, games, and socializing. Currently the ADP Instructors produce over 30 Zoom classes and activities each week. Our instructors lead exercise and yoga classes, a variety of art classes, music, and karaoke, Spanish and American Sign Language, cooking, and more. On-site Instructors have their temperature taken upon arrival, sanitize their hands regularly, and work with a mask. The Zoom productions allow us to limit the number of instructors being on premises at one time. The highlight though is the Zoom socializing that goes on during class and the distance socializing that takes place as our Instructors deliver prizes, supplies and finished projects to our ADP clients throughout Butte County. The Day Programs will most likely re-open for on-site activities when Butte County's Covid-19 transmission rate decreases and holds at an acceptable level.

Family Support Program

Arc's Family Support Programs have been postponed until further notice.

Respite Care Services

Deemed an "essential service," the Respite Program continues to provide care for family members, both children and adults, who live at home. Our Respite workers provide more hours of service than before the shutdown as they assist families effected by school closures. Many Respite workers are now providing tutoring assistance to kids who are enrolled in online classes as well. Our Family Support Meetings and Saturday Rainbow of Kids Respite Services have been curtailed but will start up when gatherings are once again permitted.

Independent Living Skills (ILS)

Arc's Independent Living Skills Program continues to provide services to our clients who are living on their own, as it is deemed an "essential service." We provide services via telephone and non-contact sessions. Our ILS instructors focus on the health and safety of our clients, working with them to develop sanitizing regimens and practicing safe behaviors such as social distancing. While clients and workers try to avoid community outings in general, we continue to assist with grocery delivery and medical appointments when necessary. This year's round of local wildfires has again wreaked havoc on the lives of some of our clients and Instructors, yet we continue to provide uninterrupted ILS support thanks to our ILS Coordinators and dedicated Instructors.

FOR ADDITIONAL BUTTE COUNTY COVID-19 INFORMATION
CA COVID-19 RENT RELIEF
With as many as 1.5 million California renters behind on rent and at risk of eviction because of the COVID-19 pandemic, the CA COVID-19 Rent Relief program will be a lifeline to renters and landlords. It clears accumulated rental debt, keeps the hardest-hit families in their homes, and will lead to a more equitable economic recovery.
For additional information or to apply for the CA COVID-19 Rent Relief program